Sharing The Love of Valentines
Expedition – Calistoga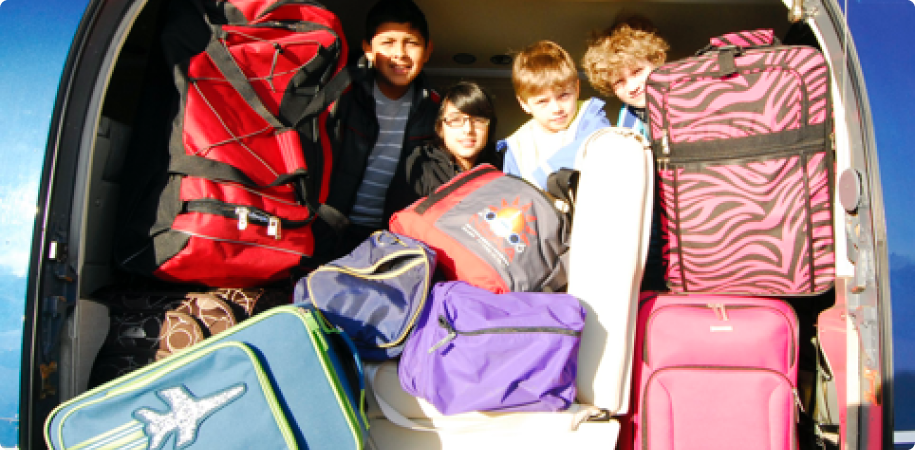 Aviators Fly In To Deliver Suitcases
For Valentine's Day To Children In Need
Calistoga, CA – Twenty aviators flew in from as far as Texas to deliver suitcases filled with new children's clothing for Valentine's Day to the Calistoga Family Center for their Project Suitcase mission and fly-in trip to Calistoga Wine Country. Flying Adventures Magazine coordinated the fly-in for their readers to enjoy a special Valentine trip and also share the love of Valentine's Day to those in need. Project Suitcase is one of the philanthropic wings of Flying Adventures Magazine.
Numerous children, parents and staff from the Calistoga Family Center, including Executive Director Victoria Li, arrived at the Sonoma County Airport early Sunday morning to accept suitcases filled with new children's clothing for their community. Li said, "It was a wonderful experience having Flying Adventures visit Calistoga because not only was their generous donation of clothing a benefit to the children but it was also educational and inspiring as the children had the opportunity to spend time with the aviators. I look forward to a visit every year!" Not only did the aviators show up with suitcases but one couple wrote a check for $300 to the Calistoga Family Center and now many of the kids want to pursue a career in aviation from the Project Suitcase experience.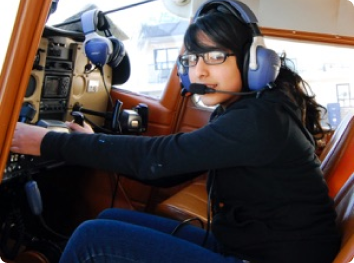 The pilots, including two female pilots, took time to show the kids their airplanes and talk aviation. The girls were especially interested in speaking with the female pilots and asked questions about how they became pilots. The pilots showed them the engines, let them sit in the cockpits and answered lots of questions. Children were encouraged by aviators to learn to fly and explore the world of aviation.
The staff from the Calistoga Family Center commented that the children that attended showed such great interest that they now all want to fly in small planes. They also said that the kids were surprised that the airplanes are used like cars to fly their families where they wanted to go and they enjoyed the thought of having the freedom and independence of owning an airplane.
Li also commented on how gracious and patient the aviators were in showing their aircraft and answering all their questions. Michael Higgins, Publisher of Flying Adventures Magazine, said, "We were shocked at the huge attendance from the community and…"
The goal of Project Suitcase is to give the children of Napa Valley a Valentine's Day that is extra special. By providing them with the excitement of something new, others can spread love to those that are less fortunate. It is a unique way for people who have means to deliver to people who have needs.